| | |
| --- | --- |
| Posted on August 20, 2019 at 1:35 AM | |
Acupuncture+Massage+Cupping PHP1,500 Total 2 Hour
This Package treatment includes acupuncture, cupping and massage with a focus on head neck, shoulders and back.
acupuncture service manila, massage service manila, cupping therapy manila
acupuncture service makati, massage service makati, cupping therapy makati
acupuncture service pasay, massage service pasay, cupping therapy pasay
acupuncture service bgc, massage service bgc, cupping therapy bgc

Read Full Post »
| | |
| --- | --- |
| Posted on May 29, 2019 at 9:10 PM | |
Acupuncture is a form of Chinese medicine that involves using tiny needles to stimulate the sensory nerves under the skin (not nearly as scary as it sounds, promise!) to relieve pain. Perfect if you fancy some TLC and you aren't afraid to try something a bit different, acupuncture is a real all-rounder, used to treat anything from aching muscles to everyday stress.
Read Full Post »
| | |
| --- | --- |
| Posted on September 29, 2017 at 4:05 AM | |
TRANSGENDER ACUPUNCTURIST IN PHILIPPINES ☎+63 998 539 92 24
Janne Irlandes is an independent qualified and experienced Medical Massage Therapist and Acupuncturist. She is Certified Massage Therapist from the Technical Education and Skills Development Authority (TESDA) and a Licensed Massage Therapist from the Department of Health (DOH) and Certified Associate Acupuncturist from Philippine Institute of Traditional and Alternative Health Care (PITAHC). She is also a member of the ...
Read Full Post »
| | |
| --- | --- |
| Posted on June 12, 2016 at 6:20 PM | |
What can acupuncture do for you?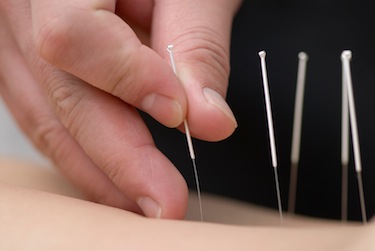 YOU CAN FEEL BETTER SOON. RELIEVE PAIN RIGHT NOW OR COME IN TO IMPROVE YOUR OVERALL HEALTH.
Pricing
*Regular session runs 20 minutes
*One course 10 ...
Read Full Post »